"We're sinking millions into the search for a 'cure,' even though we now know that autism is not a disease but rather a neurological difference, one that cripples some of us while bringing a few others extraordinary gifts. Most of us live with a mix of exceptionality and disability."
-J.E. Robison
Alrighty, folks! This week we are doing things a
little
differently on the MHKC capstone blog, and I hope you'll bear with me through this one, because it's kind of awkward and cumbersome. But! I think it's with good reason.
I've come across

an article

from the MIT Technology Review, and I believe that paraphrasing would not do it justice. It's a great article about how and why autism research as it currently exists is ineffective. Because of copyright laws, I cannot reprint the

article

here, but I can give some background information on the article's author, John Elder Robison, and strongly encourage you to click the

multiple hyperlinks

that will take you to the MIT Technology Review.
Maybe you've heard of

John E. Robison

. His memoir, Look Me in the Eye, was a bestseller shortly after its release in 2007. Or maybe you've heard his name if you've ever needed some high-quality car repair on the east coast. Or, I don't know. Maybe you're a KISS superfan and know an alarming amount about their special effects guitars, and that's how you know of John Robison. If you haven't heard of him, perhaps you've heard of his brother, Augusten Burroughs, author of Running With Scissors, which discusses their family's "misadventures in therapy." Maybe you know John Robison as a professor or as an autism activist.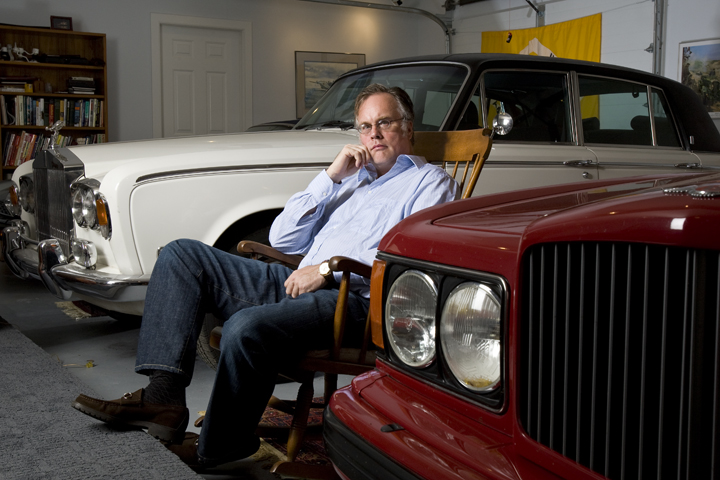 It's very possible that you've not heard of him at all, but John Robison is all of these things: bestselling author, skilled auto mechanic and owner of one of the most successful independent car repair businesses in New England, guitar designer for KISS, professor at William and Mary College, and autism advocate.
When he was young, John found that he had a rare insight into electronics, which would lead him to financial success as he got older. But this success didn't make him happy, because no matter what, John never felt that he fit in. He knew he was different somehow. It wasn't until he decided to work for himself as a mechanic that one of his customer-turned-friends told him about Asperger's Syndrome, which had not been "discovered" as a diagnosis when John was a child struggling in social situations. According to John, knowing why and how he is different has transformed his life.
For more about John Robison and information about his books, workshops, and public speaking,

check out his website

.